Meet Dr. Zak Alfstad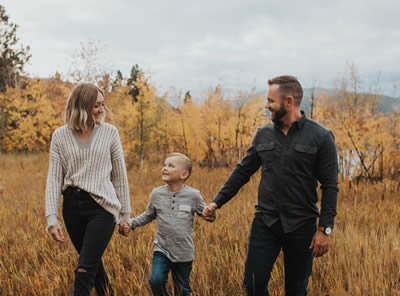 Dr. Zak graduated from the prestigious Palmer College of Chiropractic in Davenport, Iowa. After graduation he worked in Spearfish as an associate for two years. Dr Zak is excited to now have his own practice, focusing on family and pediatric care. It is his commitment to give patients the high-quality care that he would expect for his own family.
Desire to Help Others
Dr. Zak had originally aspired to attend medical school, but after being poisoned by a prescription acne medication he knew that he did not want to be a part of possibly causing someone else that pain.
He knew that he wanted to work in health care and be able to help as many people as possible without the risks involved with using medications. Dr. Zak knew upon entering chiropractic school that he had chosen the right path.
On a Personal Note
Dr. Zak enjoys hunting, gardening, spending time outdoors with his little dude, church, serving others and just loving life. He treasures his family time and enjoys visiting with friends.
Professional Associations
Dr. Zak is a member of Epic Pediatrics and is specially trained in providing chiropractic care for children. He was president of the Gonstead Club while at Palmer College of Chiropractic and was honored to be able to intern with Dr. J. Richard Burns. While in the club he taught Gonstead Technique to other chiropractic students. He and a friend also helped relaunch the campus Wellness Practice Club while attending Palmer.
Let Dr. Zak show you how chiropractic can help you live well. Contact us today and schedule your appointment.
---
Chiropractor Rapid City | (605) 791-3222