About Us
Dr. Zak Alfstad is excited to welcome you to Vital Life Chiropractic. As our name implies, it is our mission to help you live your life to its fullest potential.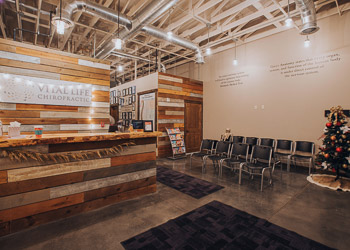 Since 2012, we have been helping patients in Rapid City to be subluxation free and live well.
It is our goal that you are completely connected in your life. We want you happy and well with as little intervention as possible. Maintaining health with chiropractic is possible.
Family and Pediatric Care
Dr. Zak offers very specific, 100% subluxation-based chiropractic care for the entire family. Even newborns benefit from a properly aligned spine.
Children are safely and gently adjusted to free their little bodies from nerve interferences. Your family deserves the benefits of natural healing with chiropractic care.
Precise Chiropractic Care
Dr. Zak believes that if the body is properly aligned then healing can begin from within. His practice philosophy of providing only subluxation adjustments allows for very detailed, precise treatment. Adjustments are done and your body is allowed to heal with no adjunctive services.
Care You Can Trust
One of the greatest blessings is the relationships we develop with those that have entrusted us with their spinal health. Some patients drive over two hours one way for chiropractic care with Dr. Zak. He has helped numerous patients get off traditional medications and experience natural healing.
Success Stories
~ Dr. Zak was able to help a young patient with a crossed eye return her eye to normal position with chiropractic adjustments. She was able to avoid unnecessary surgical procedures and correct her condition naturally.
~ Recently, an infant who had seen numerous specialists was able to start growing by leaps and bounds and meeting developmental milestones with the help of Dr. Zak.
~ After re-xraying a current practice member in June of 2015, Dr. Zak found a change in her pelvis. After adjusting that specific subluxation, she became pregnant after trying to conceive for 6 years with her second child!
~ A young girl recently visited Dr. Zak for frequent bladder infections (every other week) and bed wetting. After 2 specific adjustments, this girls has now stopped wetting the bed and her bladder infections have not returned.
It is my goal to help my patients
live as healthy as they can.
Whether you are seeking pain relief or wellness care, let Dr. Zak show you how chiropractic may benefit you. Contact us today to schedule an appointment.
---
About Vital Life Chiropractic | (605) 791-3222